I think this would be a just-pictures post on what I did today during the fair. Guess what, this is actually the first time I'd been to the PIKOM PC Fair in KLCC. The other two experiences being in that event was in my hometown, Tawau, Sabah.
I guess my scope will be on the models (yes, it is!) and I bet there will be thousands of others blogs doing the same thing. At the end of the day, I snapped many pictures of them and spent RM 51 on a speaker and a card reader at the same time. It was a long walk, though.
So, enough of the talkings and let the photos tell you (in random order) - Cameras used: Nikon D80 and Sony NEX-5, with Nikkor 18-135mm f/3.5-5.6 kit lens and the Nikkor 50mm f/1.8.
First photo taken out from my Nikon D80.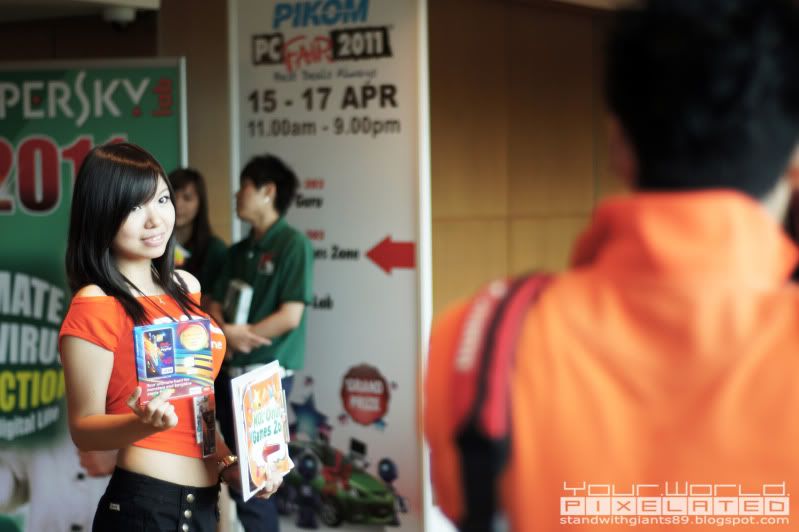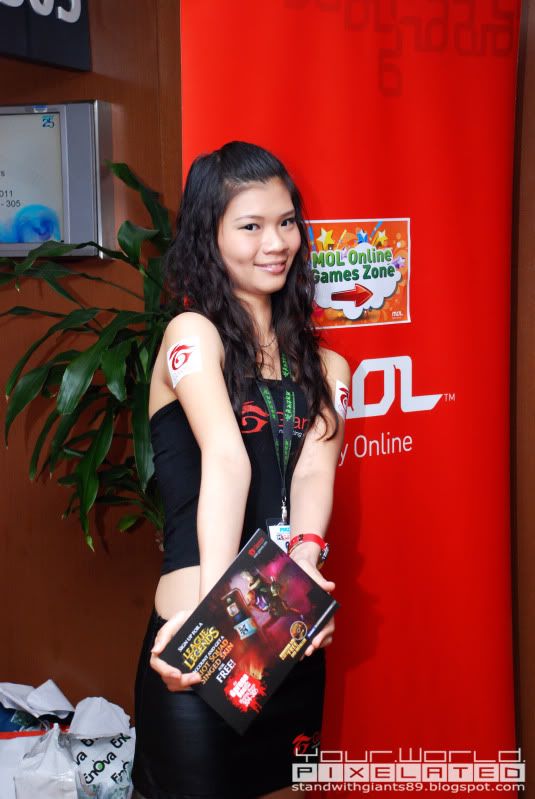 The front promoter of the online games session. She's quite elegant to me.
Kaspersky girls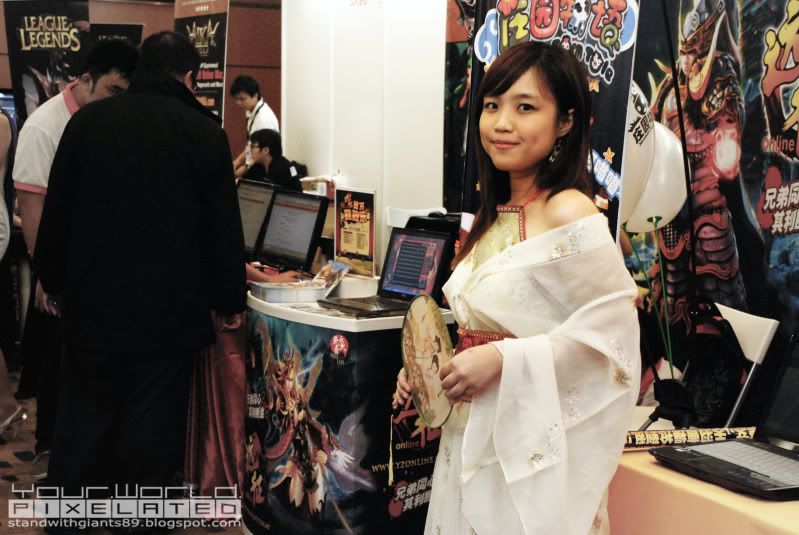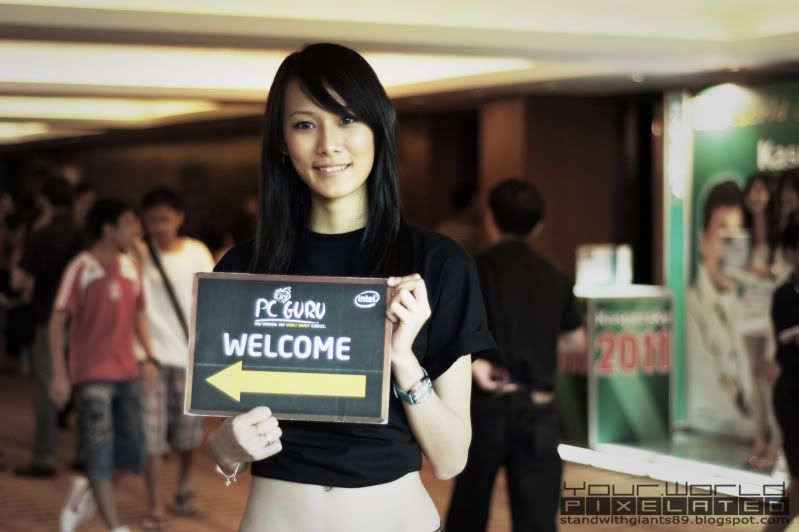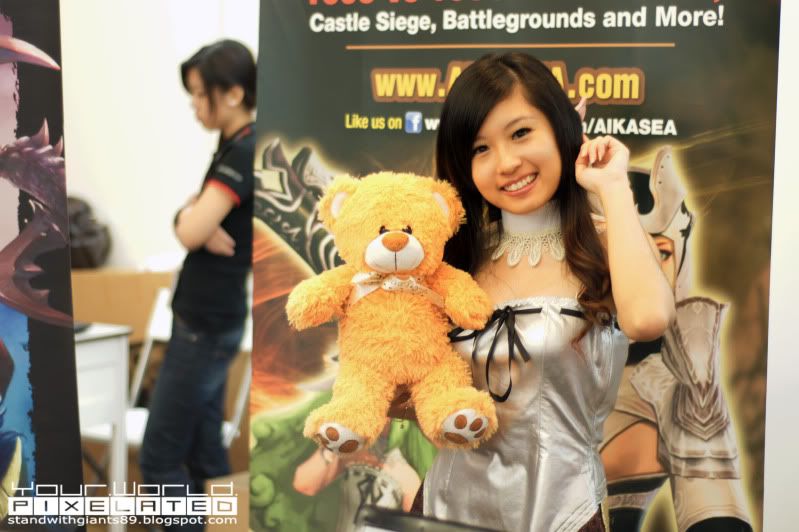 Kawaii girl - She's in my top 3 list among the unique promoters there.
She's really stunningly cute!
This is as if I'm taking a pic of a race queen.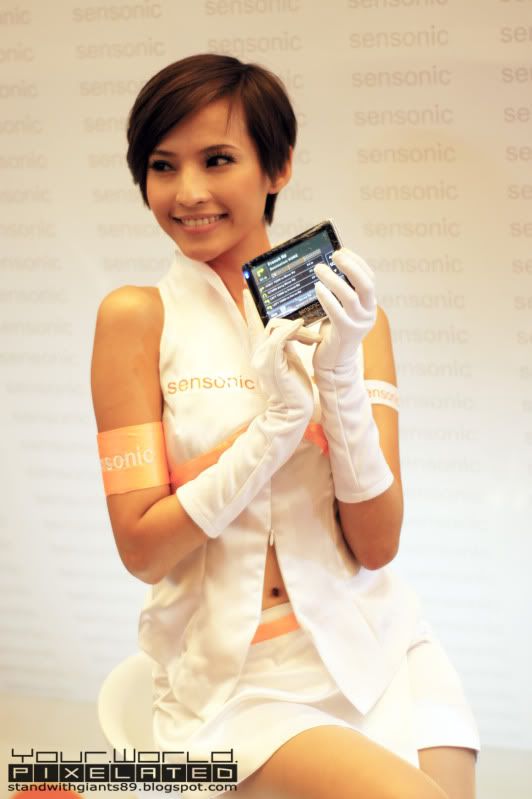 Model of Sensonic, and I like their portable speakers a lot.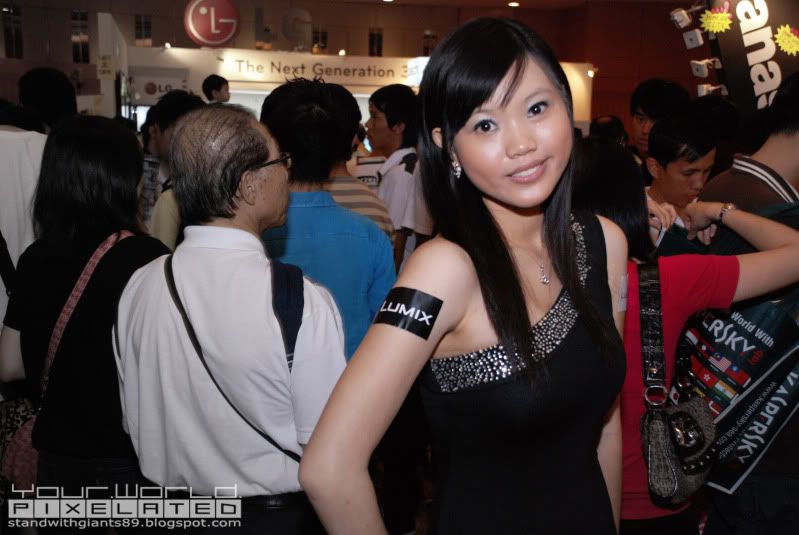 Model of Panasonic booth, and gosh! I left them out, missed the Panasonic GF2.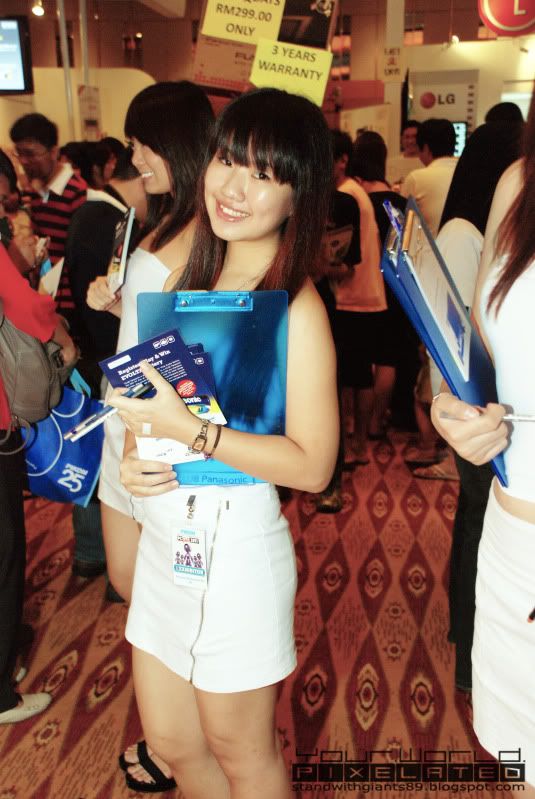 Another kawaii race-girl material!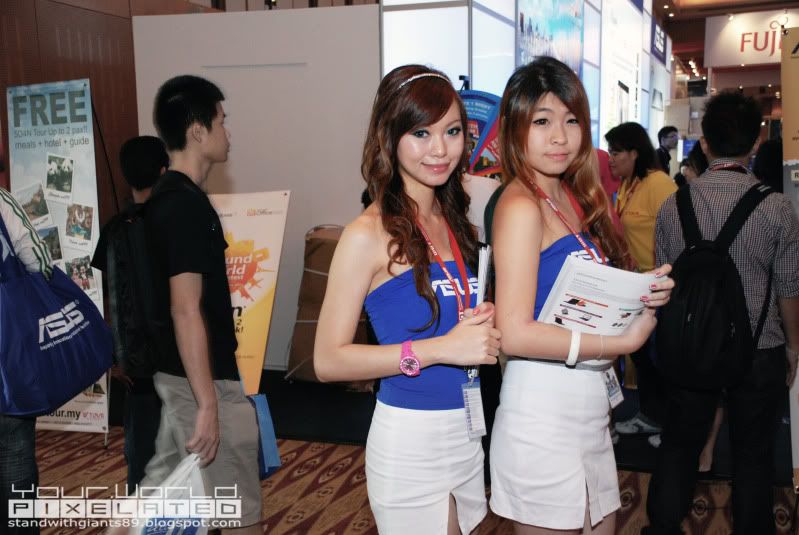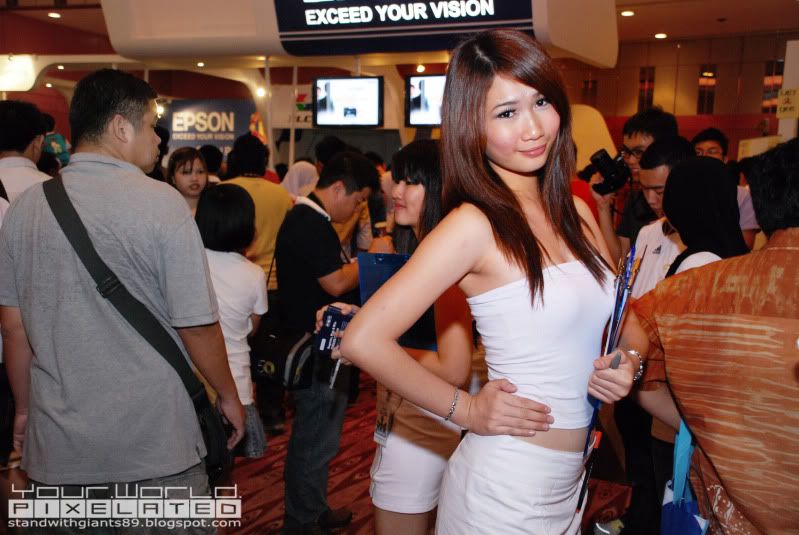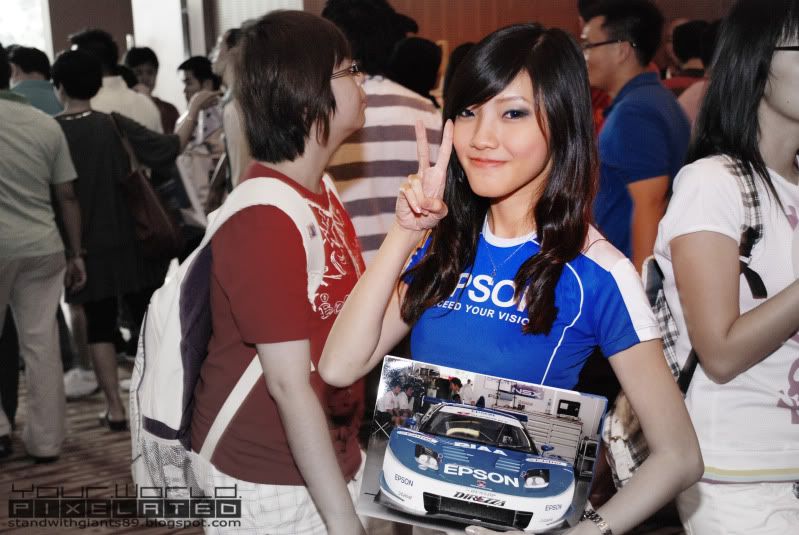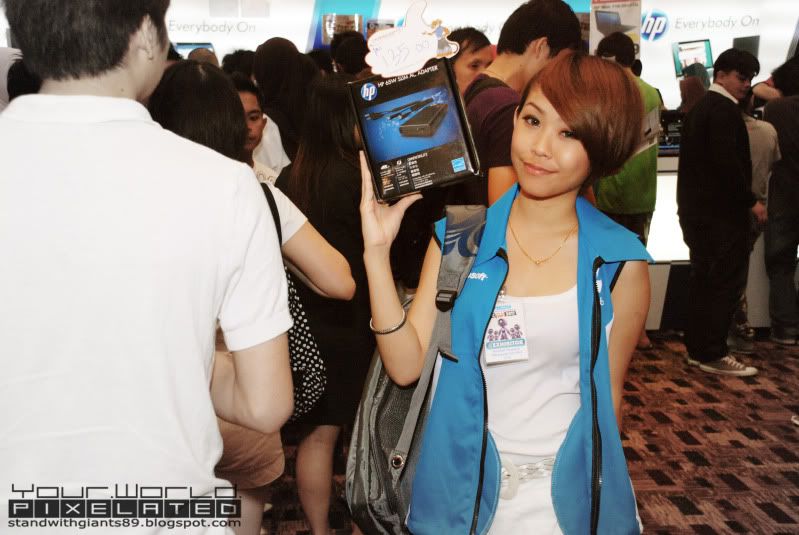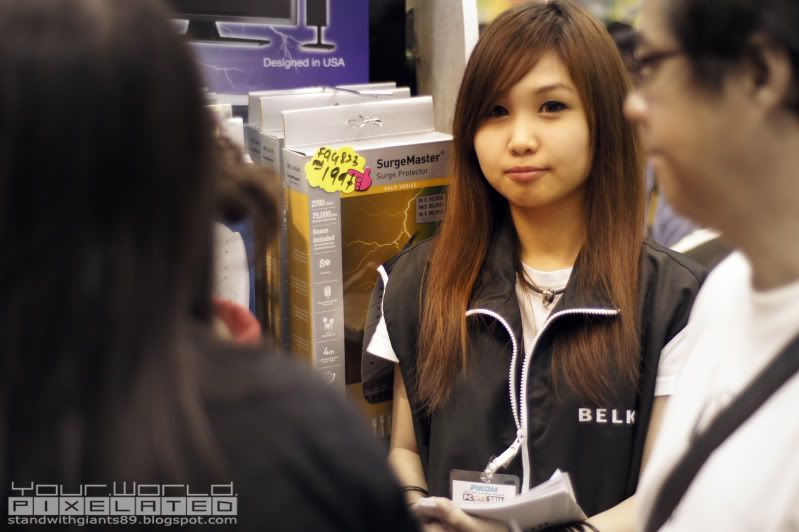 Well, it's hard to be in the midst of a crowd crossfire, but luckily this one is one great shot.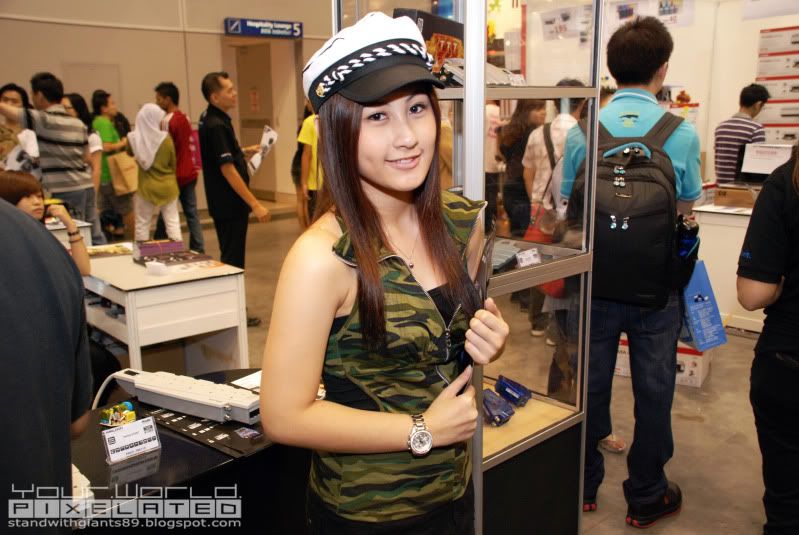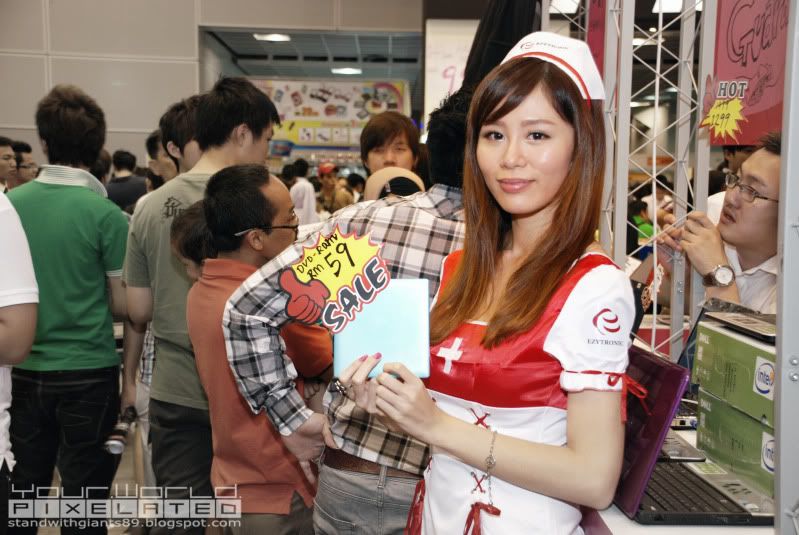 The Avira nurse. I believe the previous Avira girl was prettier, not to mention it was Careen Tan who became that nurse last year. But the nurse custome is already stunning enough.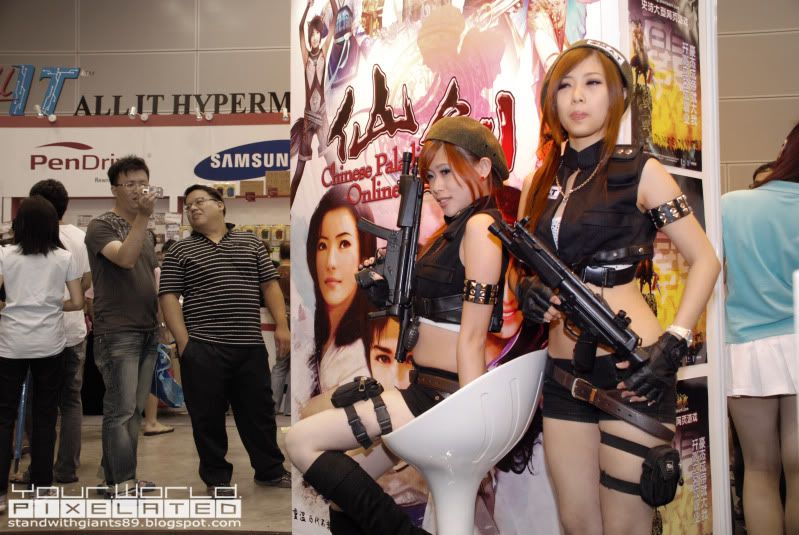 NO.1 of the day!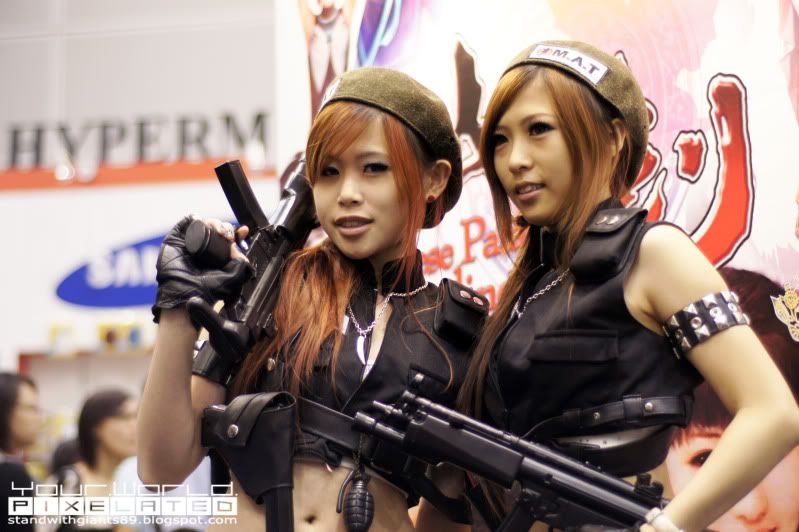 Want a close up? Haha, I bet you want!
Another Sensonic pair of sensation!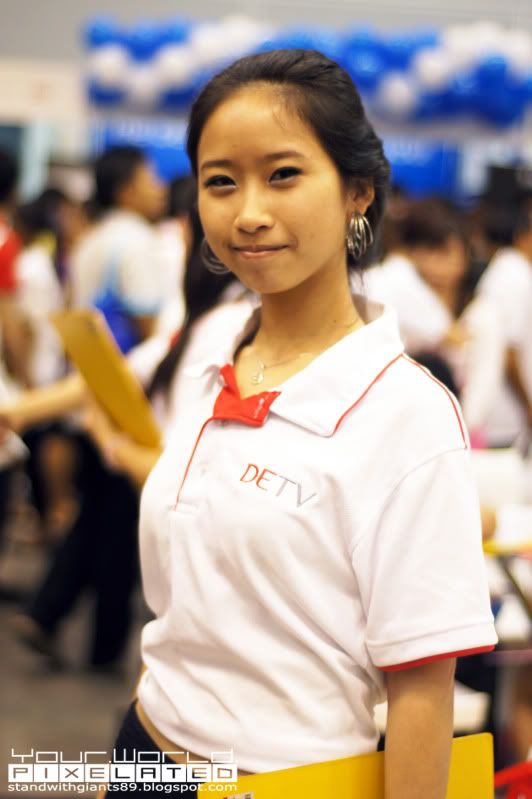 Call Nie, my classmate.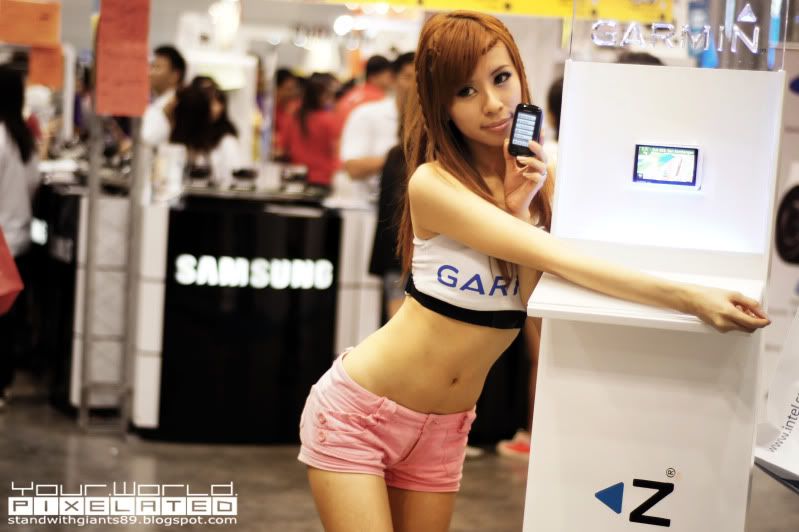 One real hottie!