I thought there is no celebration on CNY until I recently saw this in

Chinatown

, near

Darling Harbour, Sydney.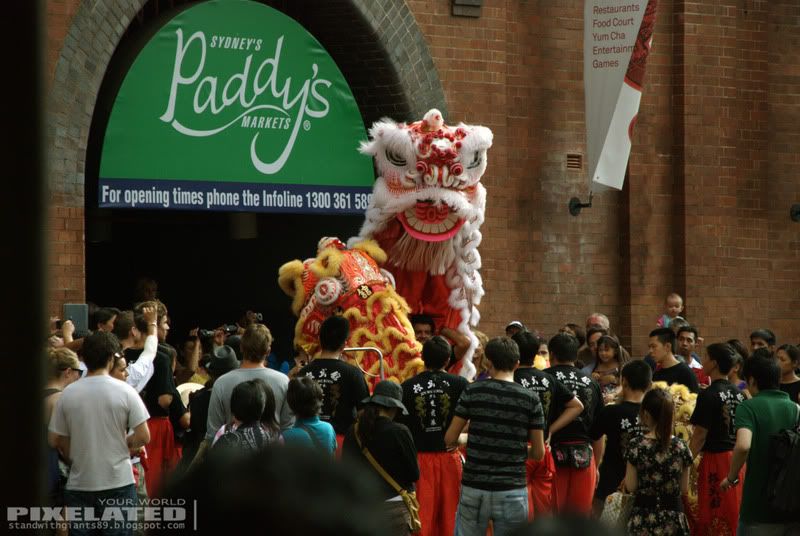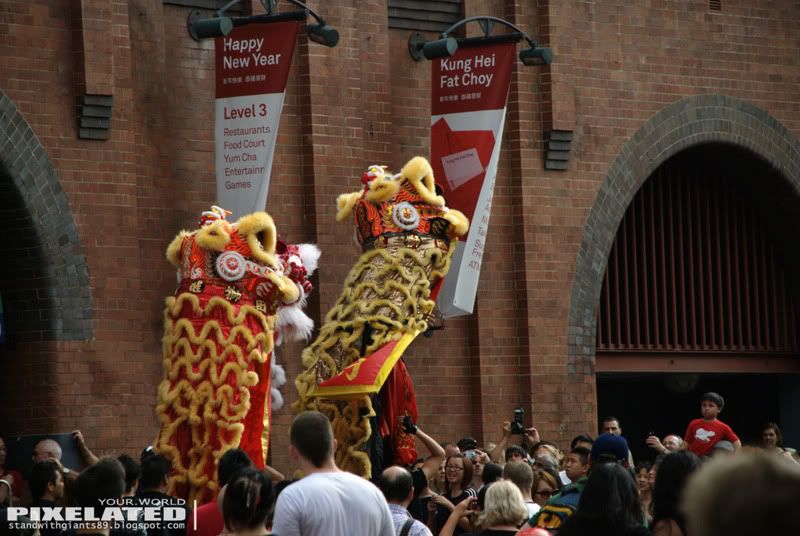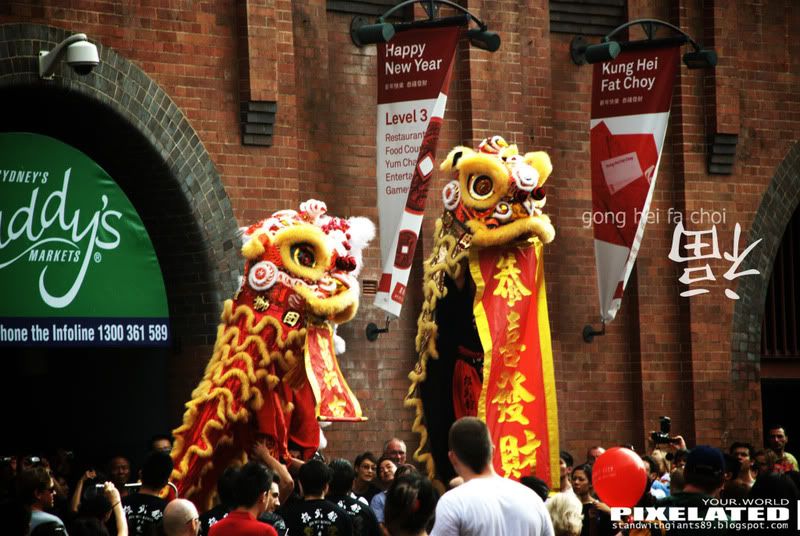 Managed to make a greeting photo with this :) By the way, it appeared that the lion dance crew were mainly caucasians! :)
It's so tired as we wandered through the larger Chinatown area there, as well as walking pass through the Harbourside. I shot around 150 photos altogether in RAW format. Sadly, my Photoshop suddenly "dislikes" the format. Strange.
Anyway, Happy Chinese New Year.
P.S -I don't really care about Valentine's Day, as I'm still single. I just pray that I can find a beautiful soulmate whom I wish to share my life with.