Goodday from

Sydney

, and I can finally go online here as I am currently blogging in my cousins' large American-type house. Good for them as they're living in a bigger house when compared to us.
Anyway, thousand apologies for the delayed post. It's difficult to sort out the best photos to be edited and tweaked for your entertainment. Stay tuned for Day 2 as they will be many photos taken from Tuesday's city tour around

Melbourne

.
Sypnosis for Day 1 - We left LCCT at 1 am via

AirAsia's

Airbus A330-300 to the Melbourne International Airport. Before that we reached Kuala Lumpur from Tawau at 3pm using Malaysia Airlines. Of course, MAS services never failed to satisfy me all the time.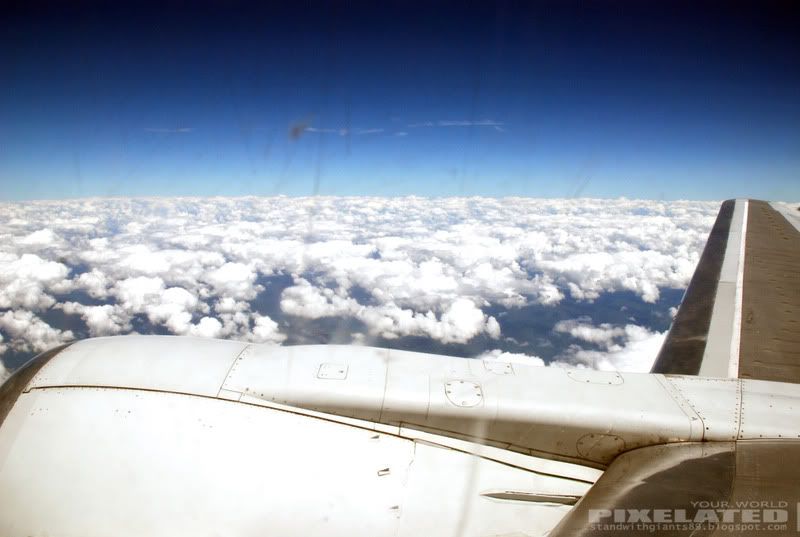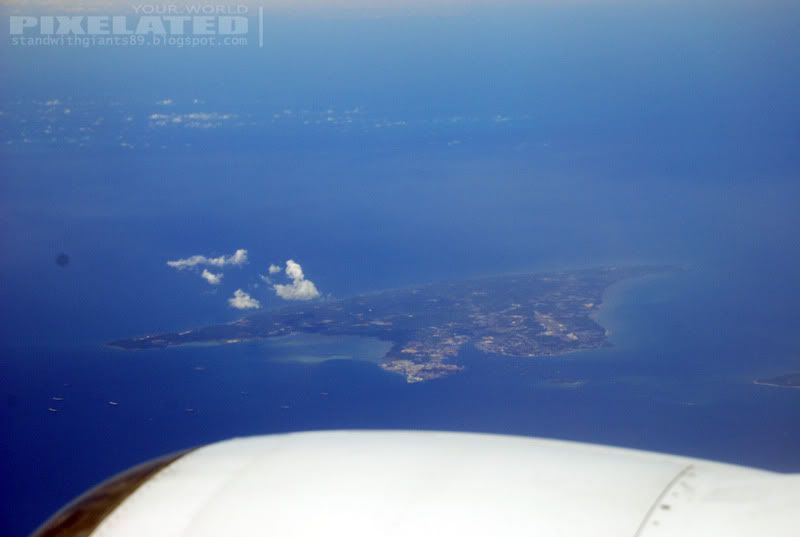 We'd got Labuan there. I edited this photo for you to see Labuan Island clearly.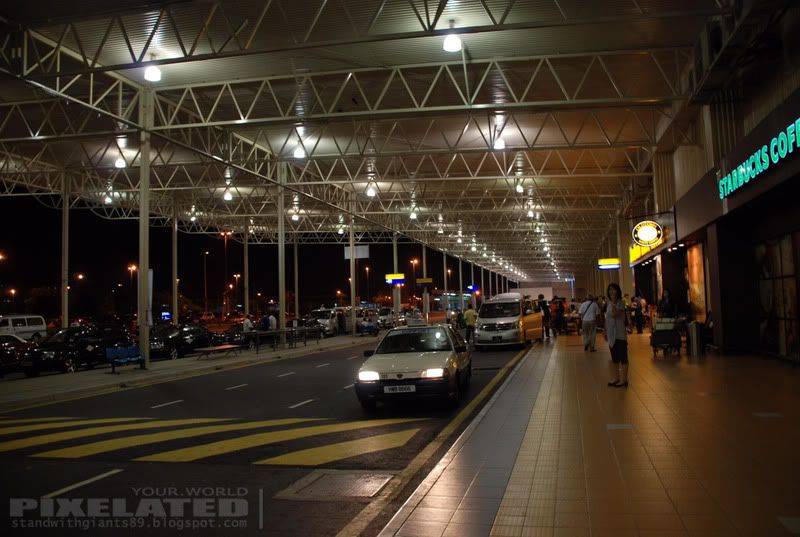 Reached LCCT at eleven before waiting for 2 more hours there to board the midnight flight. Flight time: 1am to 12pm.
As we reached Melbourne Airport, I admitted that I tercengang-cengang a bit when I saw the gigantic Airbus A380.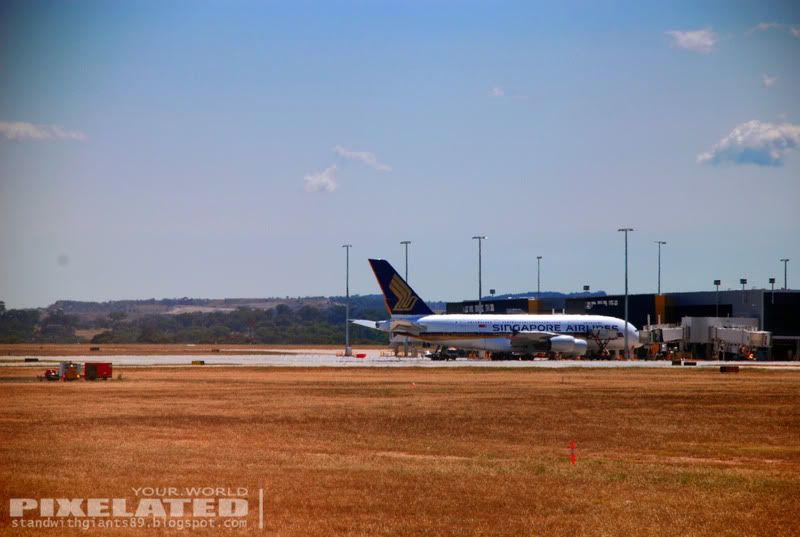 What the heck? Where's our 6 Airbuses for MAS? o.0 haha....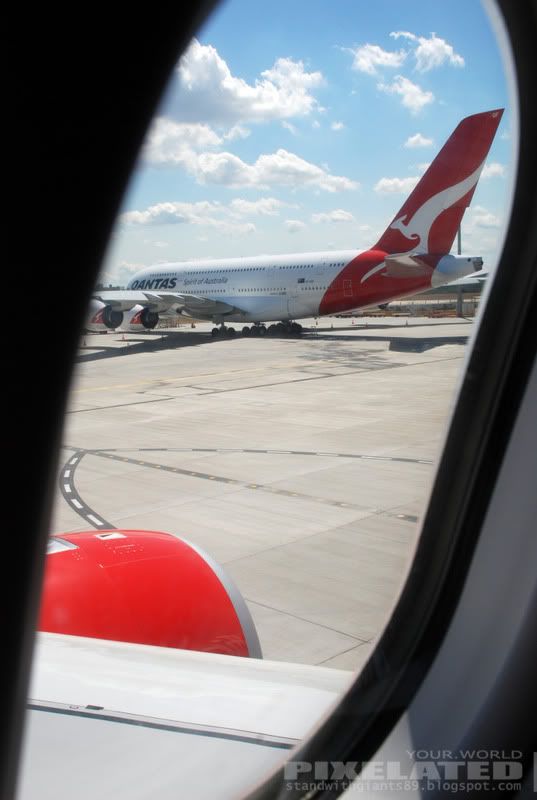 Another A380 for Qantas. Expensive rides, though.
I don't think that me and my aunts were treated nicely by the customs as we went through a very tight security check. But I understand that duty calls for them, as the Australians deal with pandemic threats as serious as the Americans deal with terrorism. Thank God we passed the tests. :)
We were welcomed by our aunt from Sydney and this is my first meal in Australia.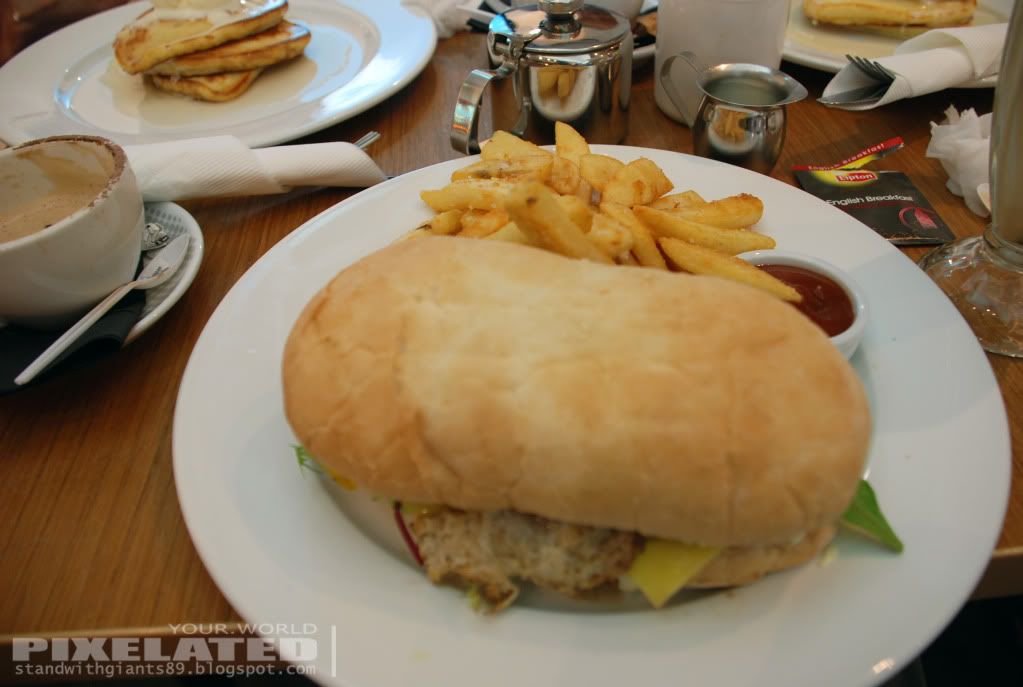 And I can tell you that the size of the steak sandwich is 3 times more than your ordinary sandwich in Malaysia.
And later on, we went to our hotel in

Swanston Street

via Taxi, went across to Chinatown for lunch, and after some shopping for my aunts, we went back to the hotel for a sleep. These were the assorted photos of the day, according to sequences :)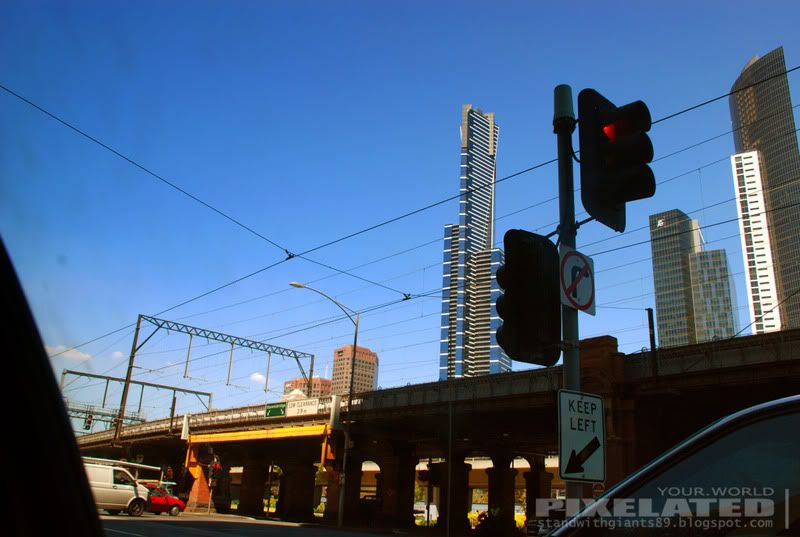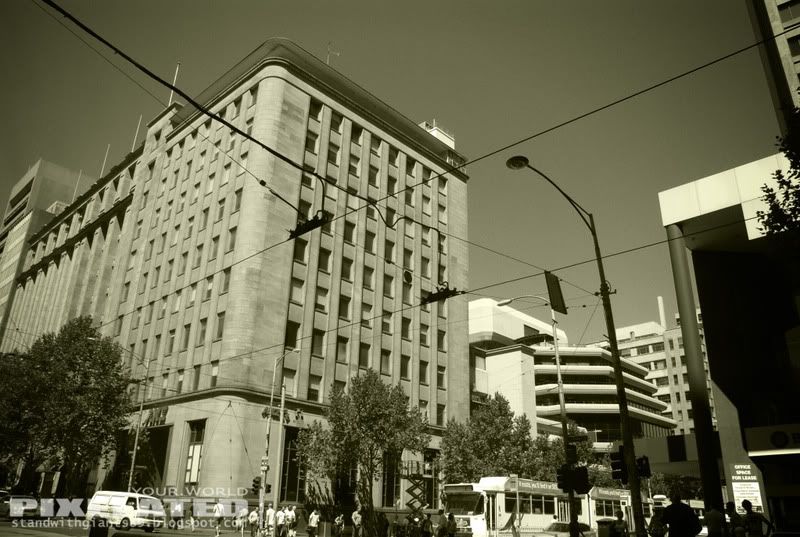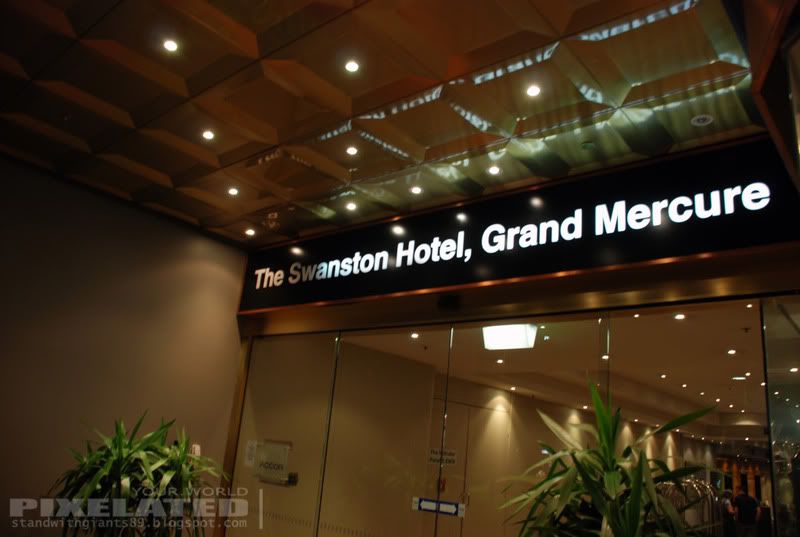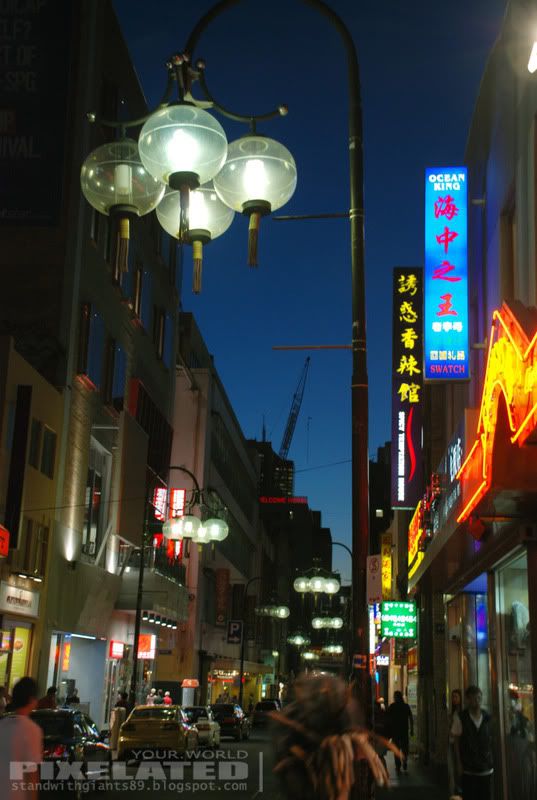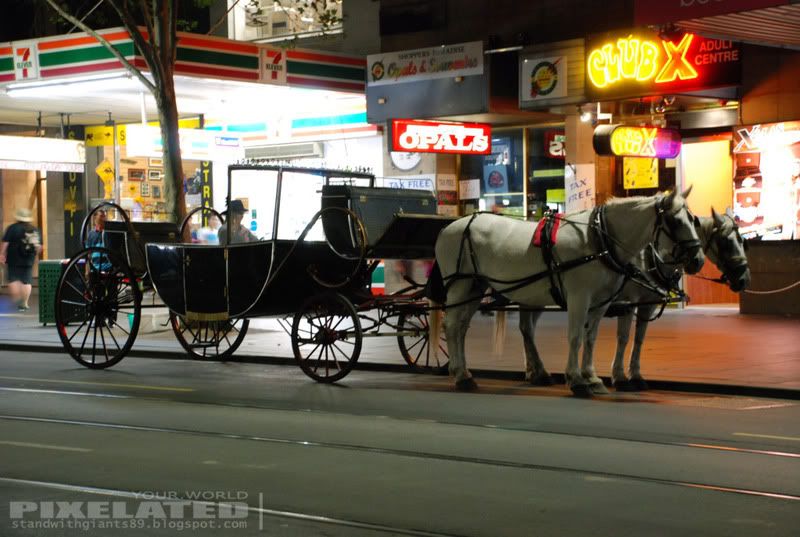 Well, that's all for Day 1 in

Melbourne

. Stay tuned for Day 2's photography results. Meantime, I'm having a great time in

Sydney

now :)