*P.S - I finally got my blogging mood, so I'll try to update this as fast as I can before the mood disappears.
Chinese New Year 2011 may have a short three-day open house period. But we old friends made it one great celebration worth to remember this year. We tried to make it as fun as possible meeting each other to revive those friendships we had in high school. And I'm happy of course for everything that has planned.
My old friends' gathering began 2 days before the Chinese New Year when some of us old friends went for yum cha at Kubota Square - Tawau's new hangout place, particular for the young.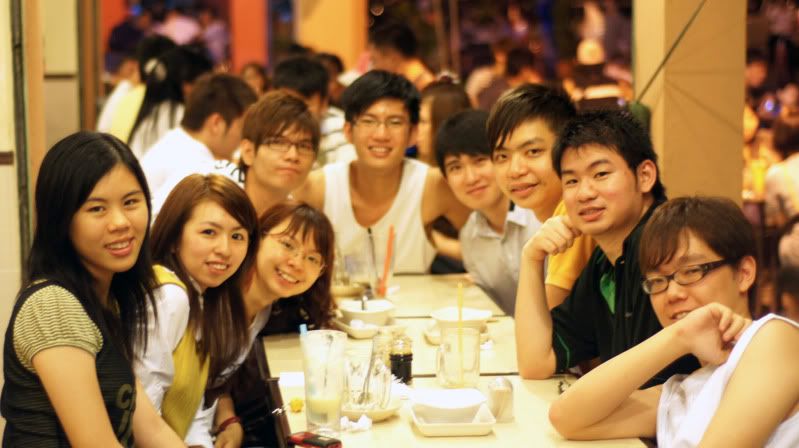 I think I should have used the standard lens for this photo. Haiz.
Anyway, we chatted about many stuffs, and that included how we would go open houses within a shorter period of time before everyone left Tawau. And the funniest thing was when Fang Yee showed us Cayenne's CNY themed photoshoot to us via her iPhone. Lols.
And CNY Day began with a church service, and there was even performances from 2 renowned singers. I only know one of them was Pink Tan.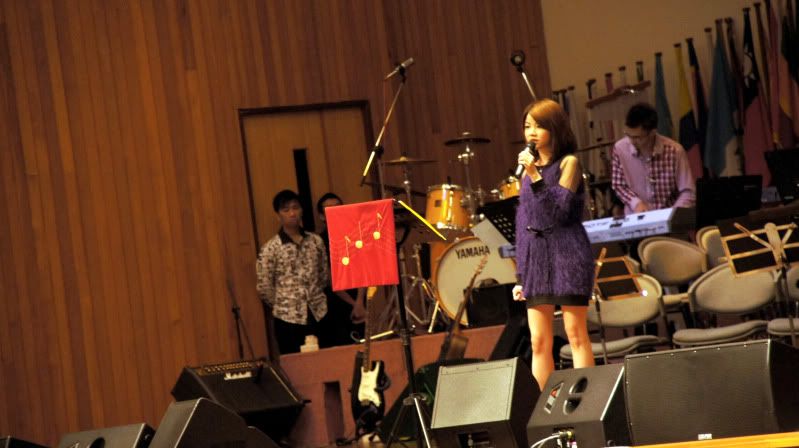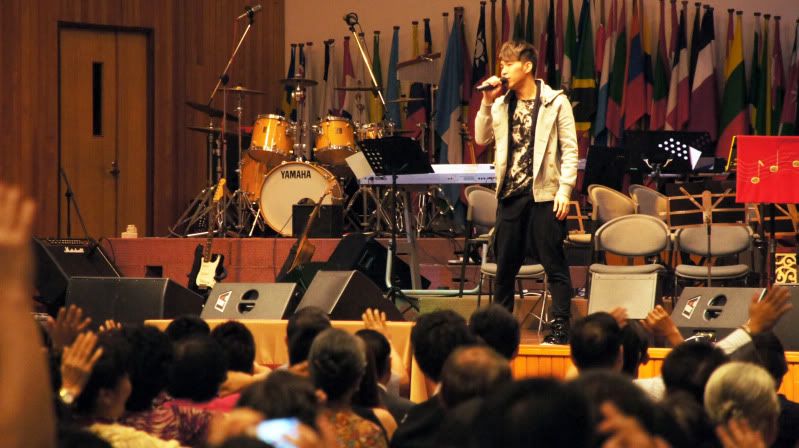 Too bad I'm not good enough in manual focusing that time. But anyway, after that morning. I received an invitation from Ivan Lee via facebook status to visit his house for CNY. And there we were that evening (to be continued):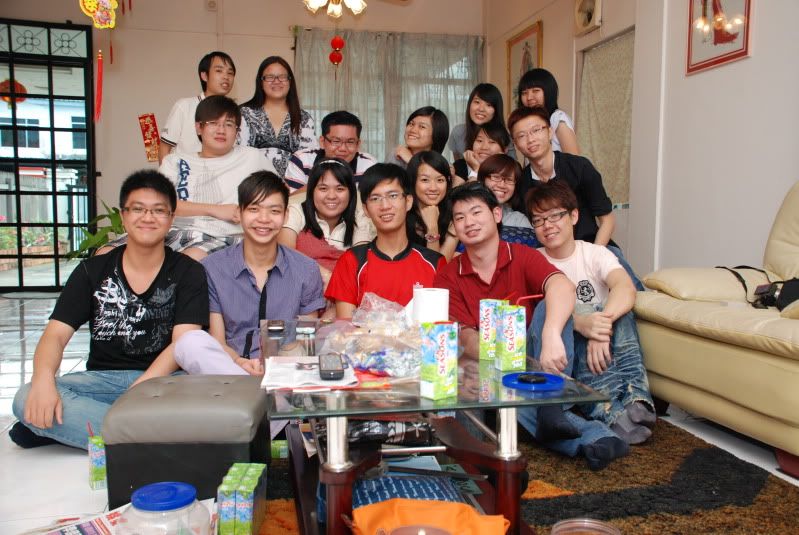 That night, Khoo Chun Yi, Tony, Shim, Fang Yee, Liau and I went to Pang Yih Fui's place, who is another ex-classmate of mine. We went there until 12 am, and that's where I played cards for the first time during CNY. No gambling though. Haha...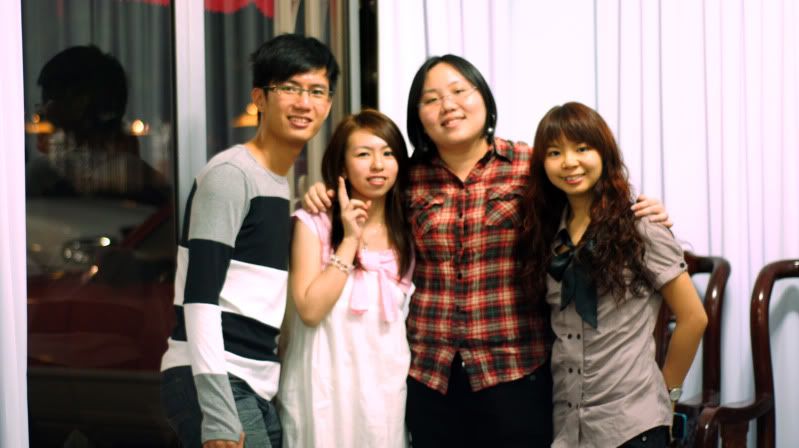 The next day, we went to Fang Yee's place for open house. That's how we began the 2nd open house campaign. :)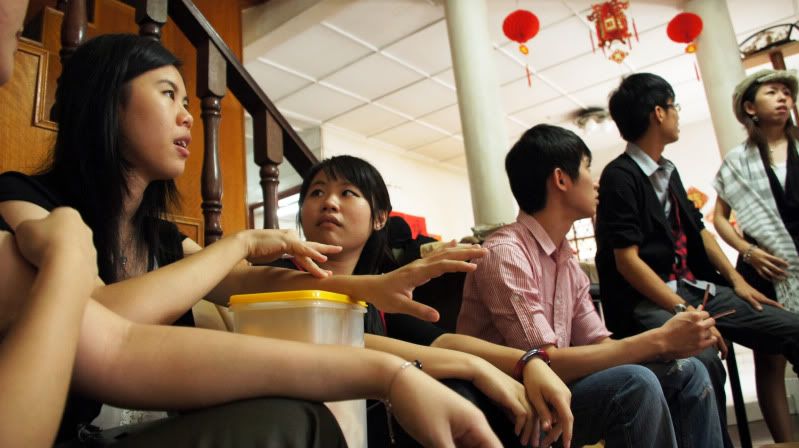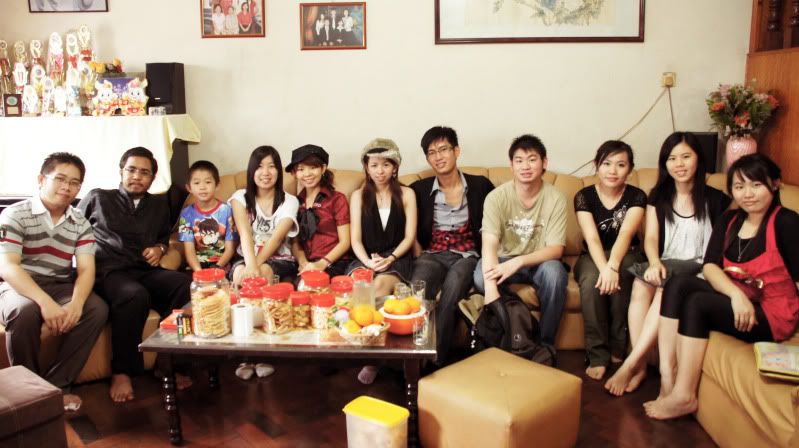 After some group photos and a few chats, it's Mason Hiew's place. That was the first time I entered Mason's house. And surprisingly, there were a lot of people in that house. And yes, I even met my long lost friend whom I was very close to - Ah Khiang, now working in Tawau.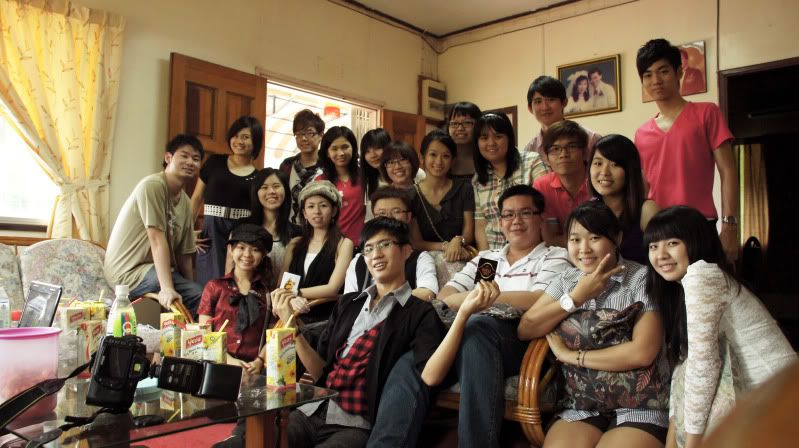 And I even took these photos during their Lion Dance events.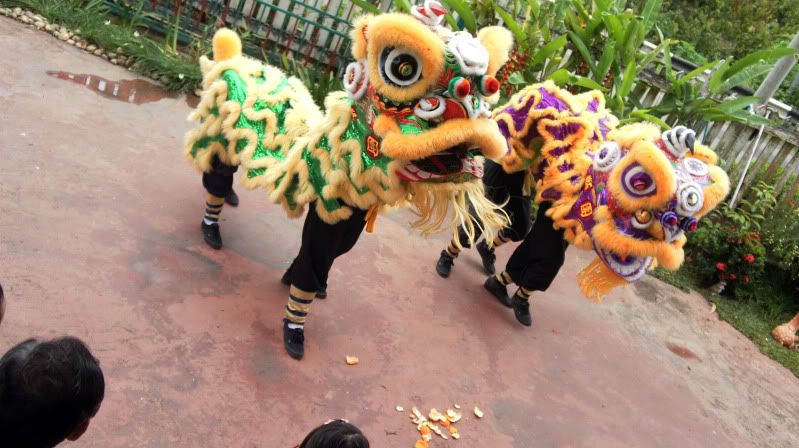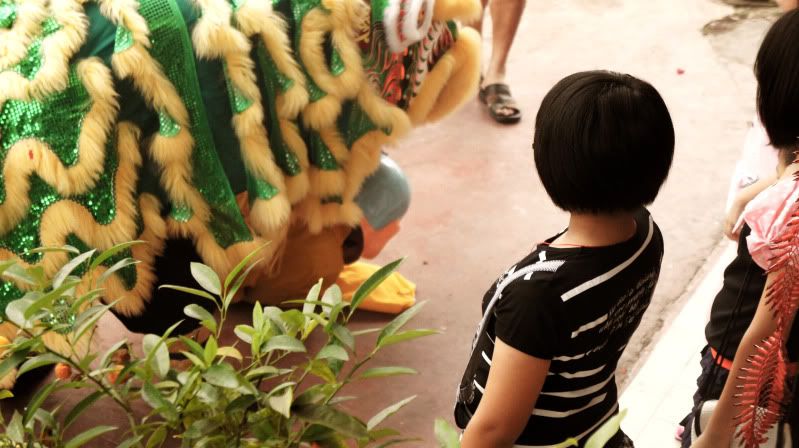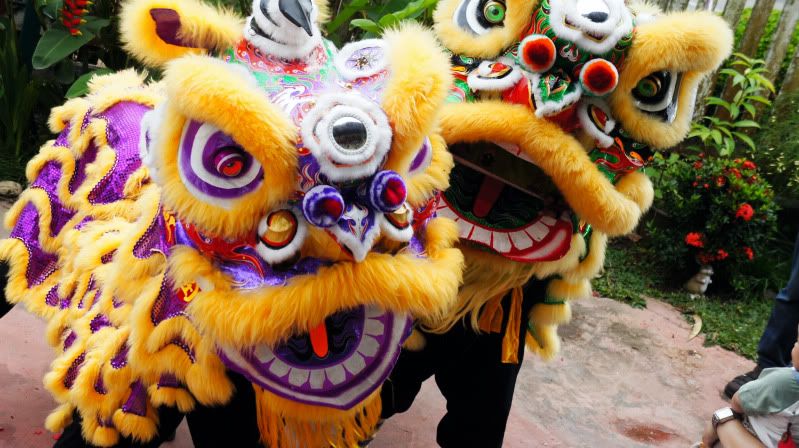 I went back at 5 pm for a relative dinner. But I saved my energy for the third day.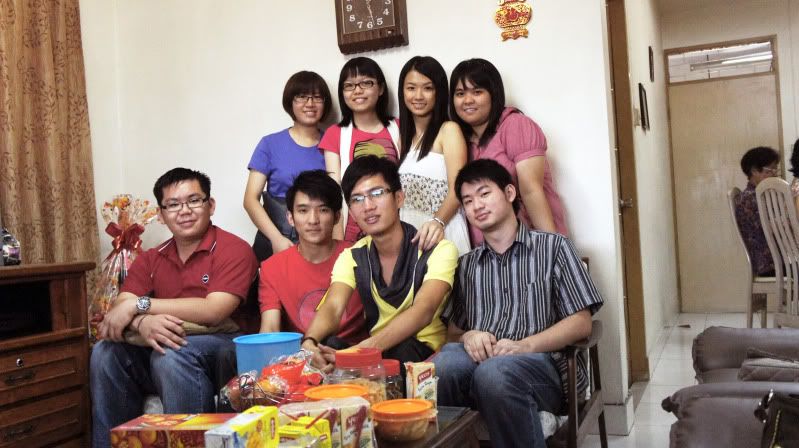 With a different group of people this time, which consisted of Ivan, Angela, Mei Chi, Debrianty, who was also present in Mason and Ivan's house, we began the final day open house visits together in my house.
Next, we visited Lucas, Angela and finally, Khoo's house.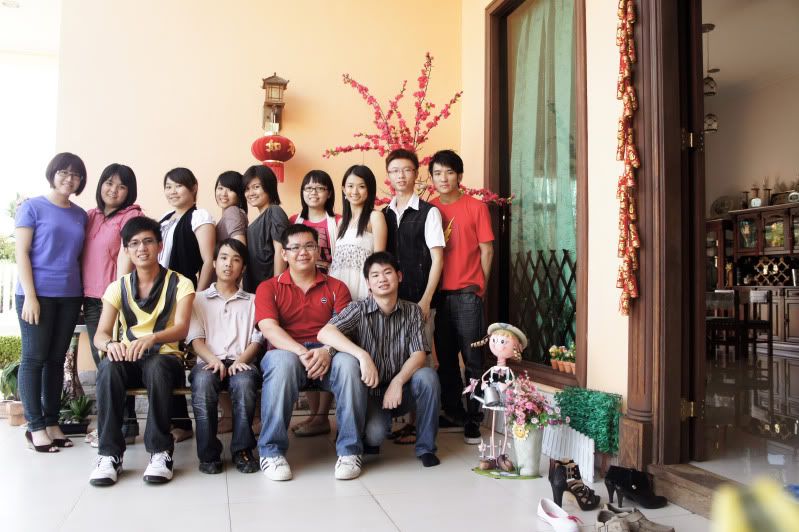 I hope next year's CNY celebration will be better than this year's, though it's 2012.