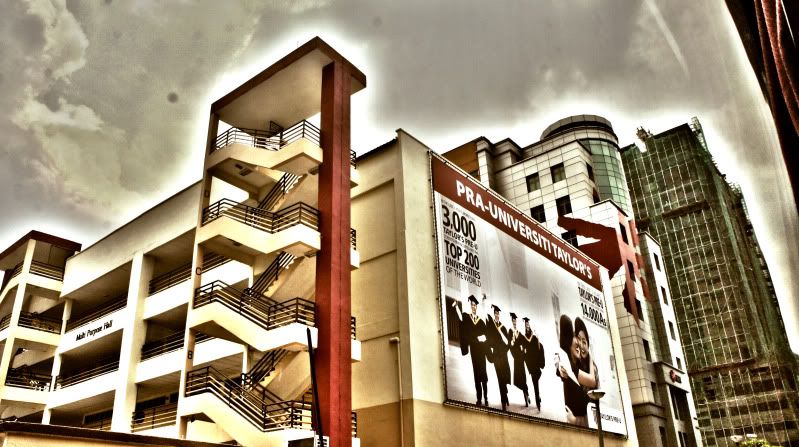 Attempted surreal HDR photo in Taylor's College Subang Jaya campus a few days ago.
As expected, this new semester is kinda gloomy. There are lesser classmates I know, and we're stuck with students between the previous and the later intakes. You won't get to know them much because they are very bonded with the ones of their kind. And I can say that we're deserted.
That's why I chose to edit the photo into such theme.
Just hope everything's fine within this period of time.
P.S - HDR is something new to me. This one's still fine.