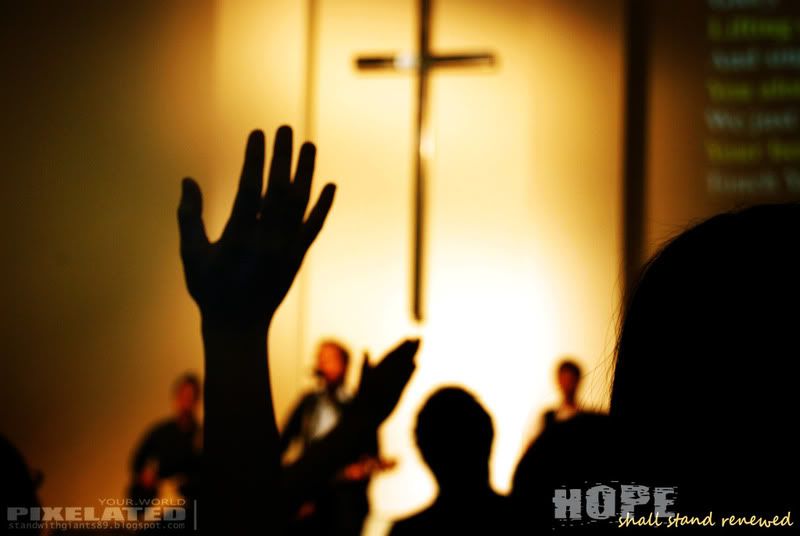 I was glad when I captured this during last night's church service. It's one of the best photos I took for this year. Yeah, it's been a year of

portraits

(Thanks Silviana and Diane Lew) and

landscape

photography.
Well, this shot was impromptu as it just happened to observe a clear view of somebody's hands being raised up to the Lord and her hands were perfectly positioned in front of the cross from my view. Thus, I quickly took a shot from the view. The results was staggering.
My inspiration came from a scene from one of

Hillsong's "Hosanna"

concert coverage where I saw crowds lifting up their hands to God. The song, "Hosanna" to me, is a song of hope, it was like being written by a desperate person clinging for the promise of God when his/her surroundings were full of demise.
Well, you'd been hearing about recessions, financial crisis, catastrophes and any forms of wars happening around the world. We don't have the power to change the world if we don't stand together. But for now, just keep our hopes to God. God is still in control.