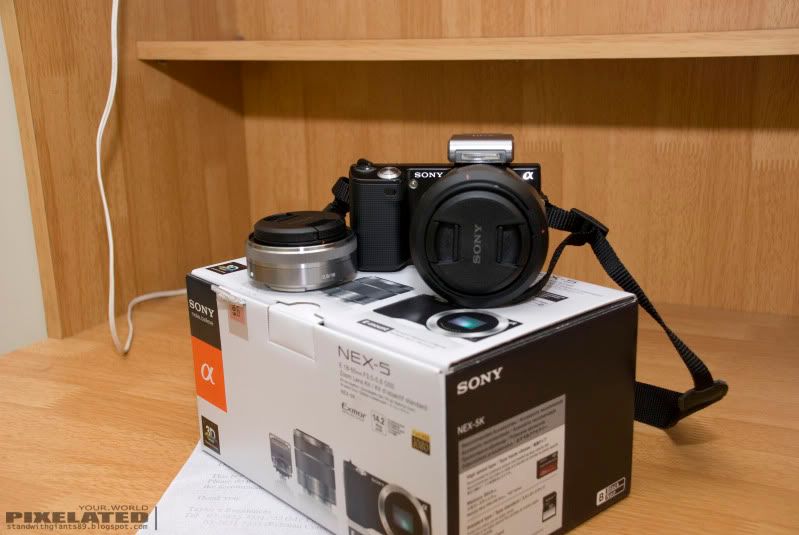 And so, I finally chose the

Sony NEX5

as the final verdict. As I'd mentioned in the previous post, I needed a second camera for video assignments. I need it for Digital Storytelling (DS) and Introduction to Digital Media (IDM) this semester.
I decided to go for the Model D (NEX-5D), as I was told that I maybe will be upgrading my camera by time. But somehow, that decision might be wrong. I'll show you why.
Anyway, overall, the Sony NEX5 is really a remarkable camera and surprisingly it is a lot better than my current

Nikon D80

. I won't be doing any comparisons on the 2 cameras for now, but you have to trust me, it's a whole lot better.
And since the Model D variable contains the 2 current lenses as advertised, I managed to tried on both lenses in the campus.
Let's start with the standard lens

(SEL1855)

. These are not edited, though there is a watermark there.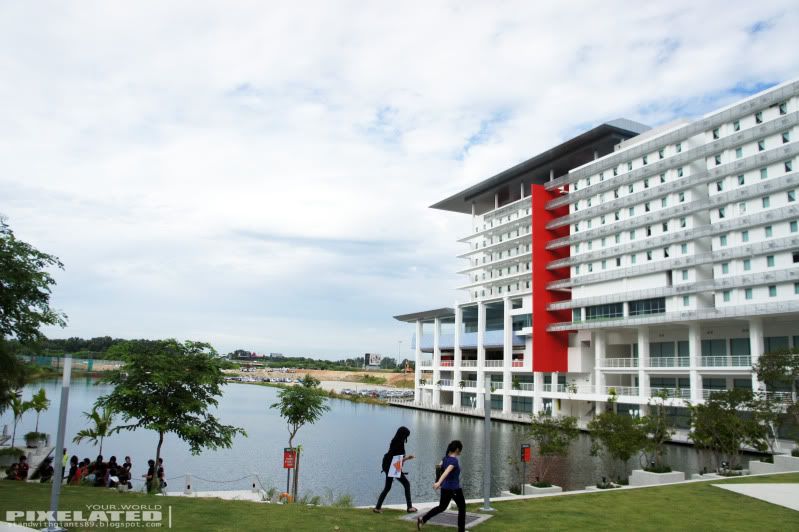 1/4000s, f/3.5, ISO 400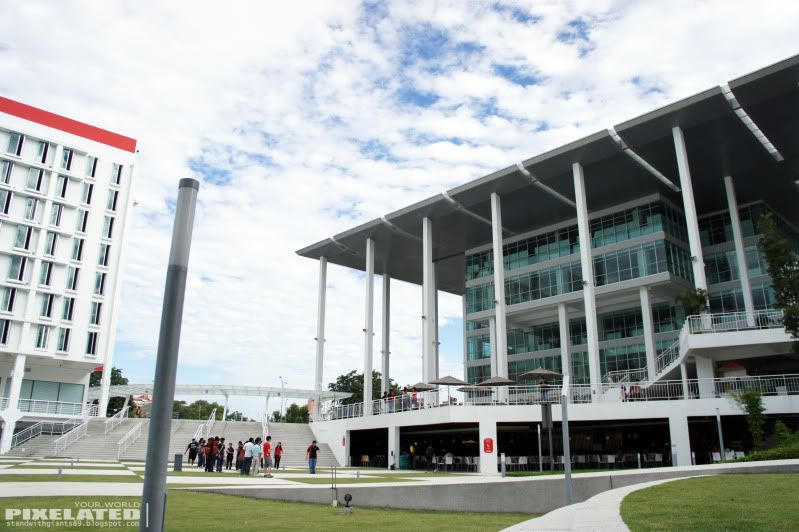 1/3200s, f/3.5, ISO 400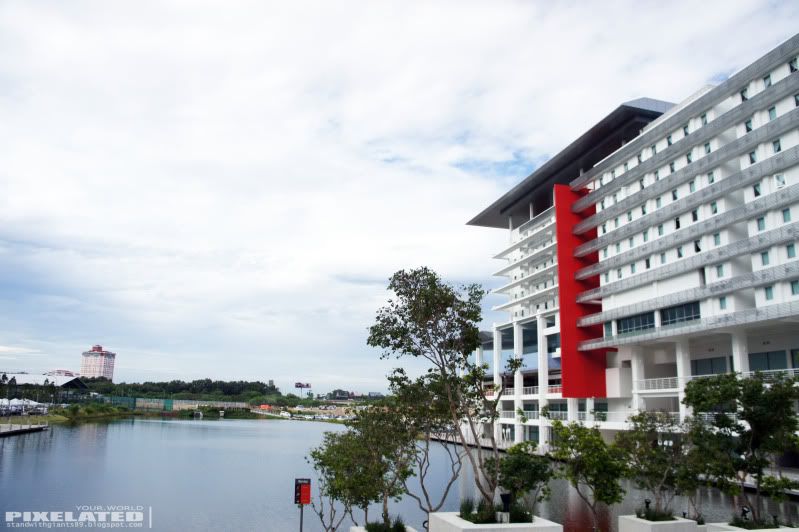 1/4000s, f/3.5, ISO 400
1/500s, f/5, ISO 400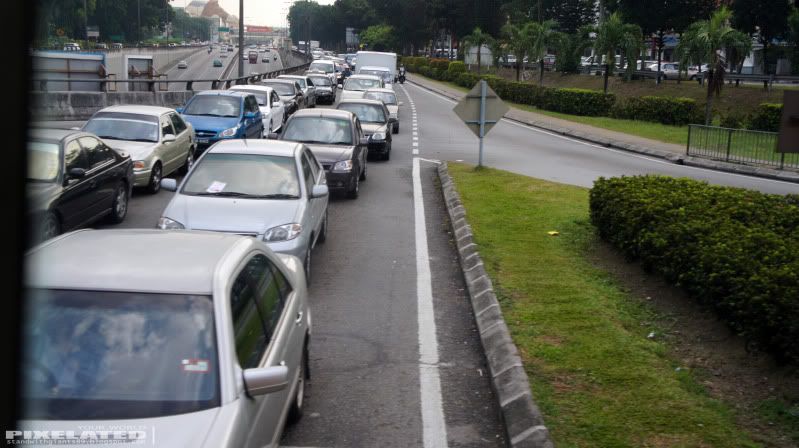 Vivid Mode, from the bus. 1/500s, f/5, ISO 400
Meanwhile, these are taken from the pancake lens,

SEL16F28.

To be honest, I expected something remarkable from the lens, but then, it won't reach the bokeh capability when compared to the real DSLR portrait lens.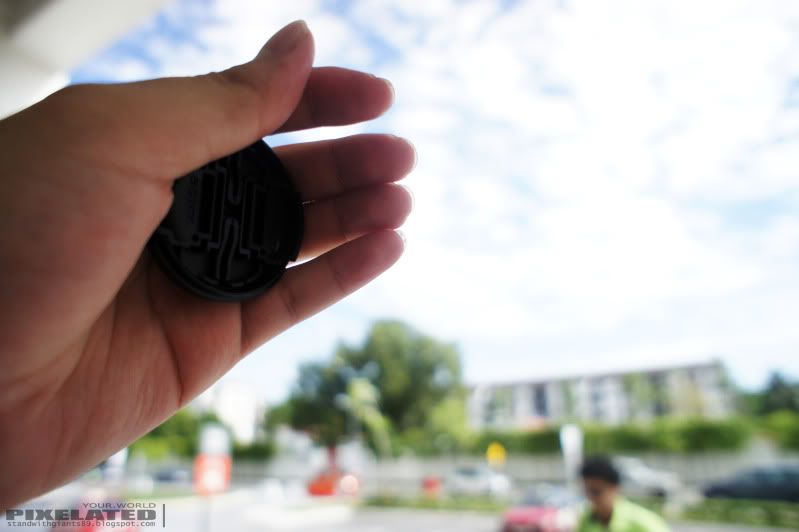 1/2500s, f/2.8,. ISO 400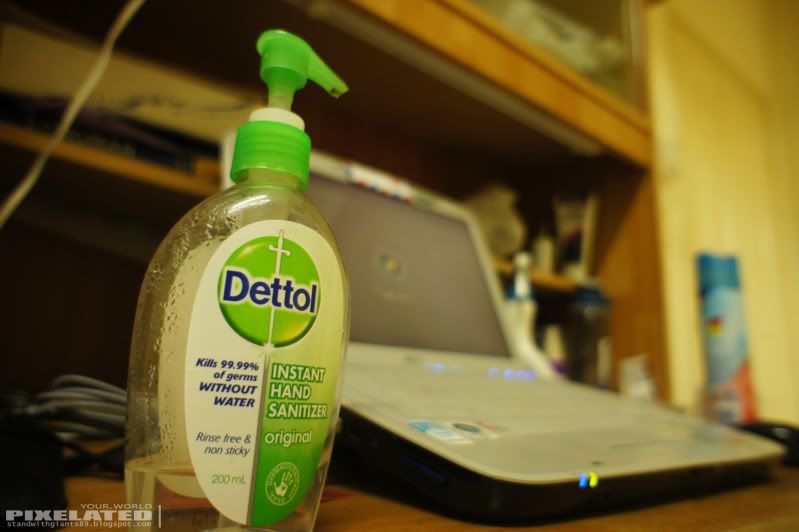 1/13s, f/2.8, ISO 400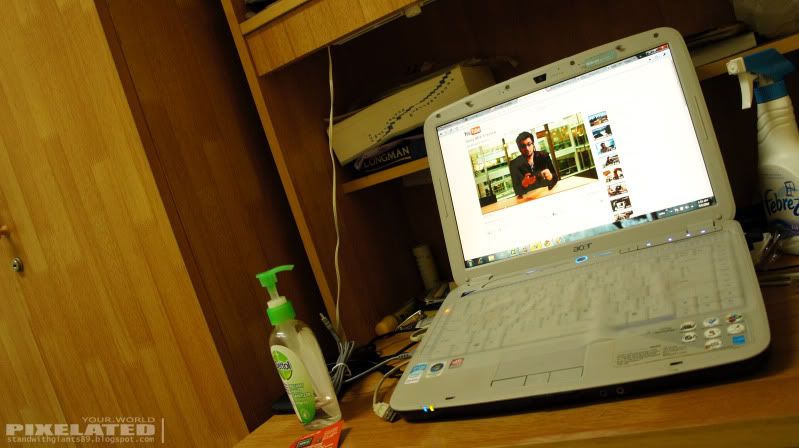 This one's done with manual focus. 1/20s, f/3.5, ISO 800
Sweep Panorama, anyone? It's a remarkable feature, but you have to master the art of using it. This is one of the successful ones.

1/200s, f/10, ISO 200
By judging the NEX5 pictures here, truly without doubt, it is better than my Nikon (produced in 2006, discontinued 2008).
Anyway, NEX5 is not a DSLR. It is categorized as an EVIL (Electronic Viewfinder Interchangeable Lens) camera. I once mistaken it as a Micro Four Third (M43) camera, but this is under the same class with the Samsung NX10. Yeah, I also did tried the Samsung, but I decided to go for the NEX.
While selecting the NEX5, the salesman claimed that it is better than the Panasonic GF1 (which I don't really believe), as it had the

APS-C sensor

used in DSLRs. The GF1 is build based on the Micro Four Third platform, but somehow to me it's still remarkable when compared to the NEX.
Compared to my Nikon, all I can say is this:
1. Ability to shoot HD videos (AVCHD, MP4 format)
2. The electronic viewfinder of the NEX5 helps me a lot in manual shootings.
3. Better ISO quality (ISO 1600 still looking fine)
4. My Nikon shot can go up to 4 fps, but NEX5 can go up to 7fps (in speed priority).
5. Can take bigger pics (14.2 MP over 10.2).
6. My Nikon, obviously is bulkier than the NEX. [size]
7. My Nikon has only 11 focus points, but NEX has the flexible shot feature where you can select your own focus point.
Battery consumption
Yesterday, the camera was on from 8 am to 4 pm, and the battery percentage went from 100% to 43%. That was shocking! Compared to my Nikon, it can still run for around a week without being turned off. Yes, the NEX5 has sufficient energy for one whole photoshooting section, but not long enough for one whole day. =.=
Focusing
Despite the flexibility on getting your own focusing point, sometimes you might feel frustrated with the camera not to focus on one close spot in time, specially on the SEL16F28 lens. That is why I am not really satisfied with the pancake lens.
Let's see if I can find more weaknesses in the coming future.
So far, the NEX5 is impressive. Well, such DSLR-type technologies for compact cameras has just been around in the photography market, and I think 1 day these cameras will eventually replace entry-level and mid-range DSLR cameras in the future. The NEX5 is meant for DSLR beginners, but it gives a mid-range DSLR-type capabilities.
I think I had just get myself something that is more than my demand. Well, if you're impressed with such cameras and you're savvy with money,

NEX3

will be the choice. That means, I must focus hard on my video assignments.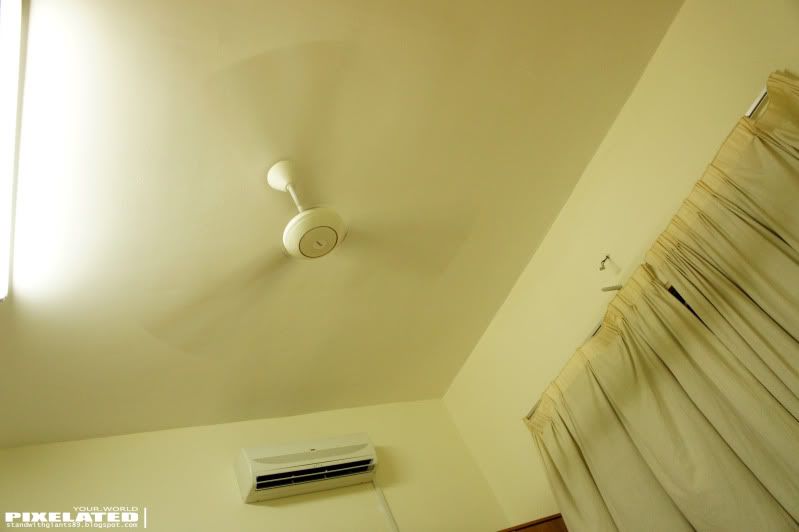 Picture taken under ISO 1600. Still fine EVEN under 3200. The maximum ISO you can reach with it is ISO 12800. Shutter: 1/40 Aperture: f/3.5