Someone just shared to me something that lights me up in photography. It's not on some creatively done masterpieces, instead, it's about a possible new camera revolution that has already been introduced as a concept camera in one recent event - CES 2011.
I will be straight forward in this post. Anyway, don't you agree that the Sony NEX-5 is currently the most creative and innovative camera ever existed in the current markets?
So far I'm really impressed with the camera. Well, I'm one of the NEX-5 owners in this world. The only thing I'm not satisfied with it is its battery length and its flash capability. Other than that, I like its astonishing picture noise quality and image.
Now, let me show you something more astonishing.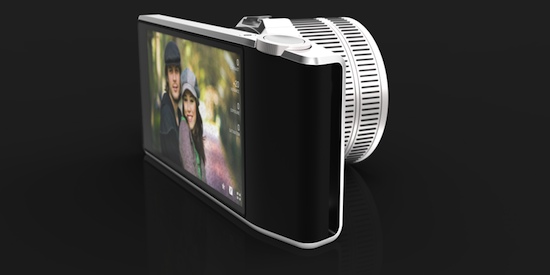 Introducing, the Artefact WVIL (Wireless Viewfinder Interchangable Lens) concept camera, which provides an answer to the question, "What's next for cameras?". The answer by the design team is simple - create a camera that enables people to share whatever they capture instantly.
As a result, they combine a DSLR quality camera into smartphone technology, with a platform that supports WiFi, GPS and Bluetooth for picture sharing purposes. It's like a DSLR camera embedded in an iPad.
Besides, you can even use almost any lens from any brands into this camera via adapter. It even has a kit lens (suggested) - a 28-100 F/2.0 lens. Plus, it's using a CMOS sensor that it capable to produce images up to
31
Megapixels! Other features include an AMOLED screen, AVCHD video, 10 fps continuous shot, and many more.
And though it may look fake, if it's really developed for the market in the future, I sure will get one of them if I have the sufficient money.
If you wanna learn more about this new concept gadget, visit this site >here<
This is one cool camera you will like. But I think this one will be priced at around RM 4000 if it ever enters the Malaysian market. Panasonic GF1 is already an expensive toy for photographers, but this WVIL will be more expensive than that.