I supported France, South Korea, England, Argentina, Germany, Portugal, Spain and Japan as my favour tends to go to them whenever they are performing. Among all of them - England is the team I support the most.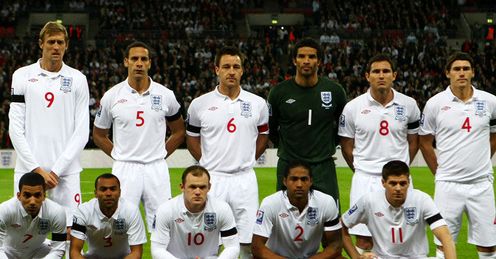 Yeah, traditionally we tend to put our eyes on England just like we watch English Premier League all the time. Of course that doesn't label the whole of Malaysia. Some like other teams, I know.
But anyway, I'm so disappointed with them, because they are inconsistent. Sometimes, they are strong, sometimes they are weak. Sadly. The recent match is even worse, I did expect England to lose to Germany.
But I never expect a
4-1
loss!
Should be 4-2 due to Lampard's disallowed goal. Yeah, I also wanna rant about the noob referees, but let's keep it in topic :)
The main reason why England is not consistent is because of the players. This is what

Mr. Mark Lawrenson of BBC Sports

have to comment about them.
"When they come away with England, something happens to these very good players. They play as a collection of individuals, not a team."
Absolutely, I bet Fabio Capello will sure take a lot of heat due to the loss. By the way, before the World Cup began he should have notice the problem.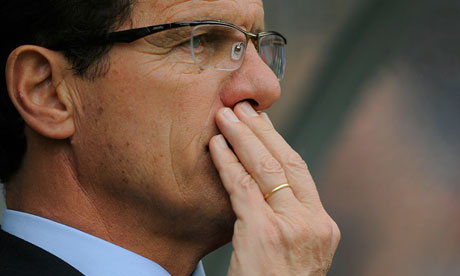 You have a lot of star players like Rooney, Gerrard, Defoe, Cole, and etc is pointless. You need teamwork. Just look at the other teams like the new Brazil and Argentina. Even Messi knows what is teamwork.
A winning team is not about the football stars in it, it's about

team chemistry

. There is no I in a TEAM. Next time please collaborate to earn legacy.
Gonna stay up to support Argentina!