Anyone acknowledged the latest album of Gorillaz?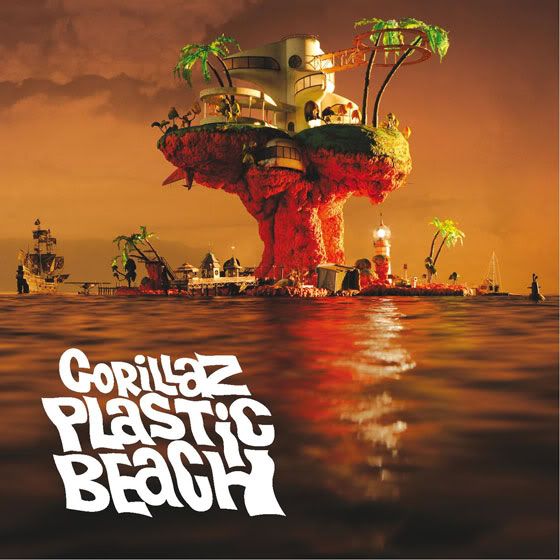 Yeah,

Plastic Beach

is the name.

2D, Murdoc, Noodles and Russell

are back! I managed to listen to all their songs, and my favourites are

Stylo

,

Superfast Jellyfish

and

Empire Ants

.
And gosh, I love their new story concept, about how they ended up in this place called Plastic Beach. Their album tells the story on the life after El Manana, where the virtual characters lost their HQ, the Windmill and the way they meet each other.
The funniest part is where Murdoc told the audiences that he took a bit of Noodles' DNA and used it to form a cyborg version of her. This band always keep me entertained ever since year 2001.
You should watch this too. It features "Stylo" and "On Melancholy Hill" from the album.
At the meantime, I currently have Lightroom 3 in my laptop. My Photoshop CS3 was removed as I am trying to install the CS5. However, my laptop crashed as I install it. This is a 32 bit laptop, though. :(
Anyway,. enjoy Gorillaz :)